Reflect in real time with real people at these 10Q events:
San Francisco:
Reset your system with our modern spin on a 600-year-old Rosh Hashanah ritual called tashlih. This custom of ridding ourselves of all our bad vuggum (karma) from the previous year and getting a fresh start for the new one is traditionally enacted by tossing bread into the ocean. Join us by the shore at Ocean Beach (near Fulton) for a brief, engaging ritual and joyful noise accompaniment from shofar* blowers, bag pipers, members of Jazz Mafia and the Ministers of Sound of the Saint John Will-I-Am Coltrane African Orthodox Church. Bring stale bread to share and a shofar, if you have one, to blow along with some of San Francisco's finest players. Enjoy our twist on the traditional sweet with s'mores and Rocky's Fry Bread.Presented by the JCCSF, Reboot and the Jewish Community Federation of San Francisco with community partners Big Tent Judaism Concierge for Solo Moms, Birthright of the Jewish Federation, The Brandeis School of San Francisco, Interfaith Family, JIMENA, Keshet, The Kitchen, Moishe House San Francisco and the Young Adult Division (YAD) of the Jewish Federation.
Night at the Jewseum : Soul
Get bad before you get good. The party for the afterwork crowd celebrates the Days of Awe and Amy Winehouse with soul music, tattoos, cocktails, fashion, big hair, drag, and more.
Boogie down with Bay Area native musician Bart Davenport, make Amy inspired crafts, adorn yourself in ode to Amy at The Balm Liner & Lip Bar, and browse some vinyl from the Explorist International pop-up shop. Enjoy Amy's favorite West Indian cuisine from Peaches Patties at their La Cocina pop-up. Sip specialty cocktails by Tonic while groovin' to the tracks of Phengren Oswald of the Saturday Night Soul Party.
For more info and to get your tickets click here.
The CJM's Night at the Jewseum is funded by the Young Funders Impact Grants Initiative of the Jewish Community Federation and Endowment Fund.
Major support for The Contemporary Jewish Museum's exhibitions and Jewish Peoplehood Programs comes from the Koret Foundation.

New York: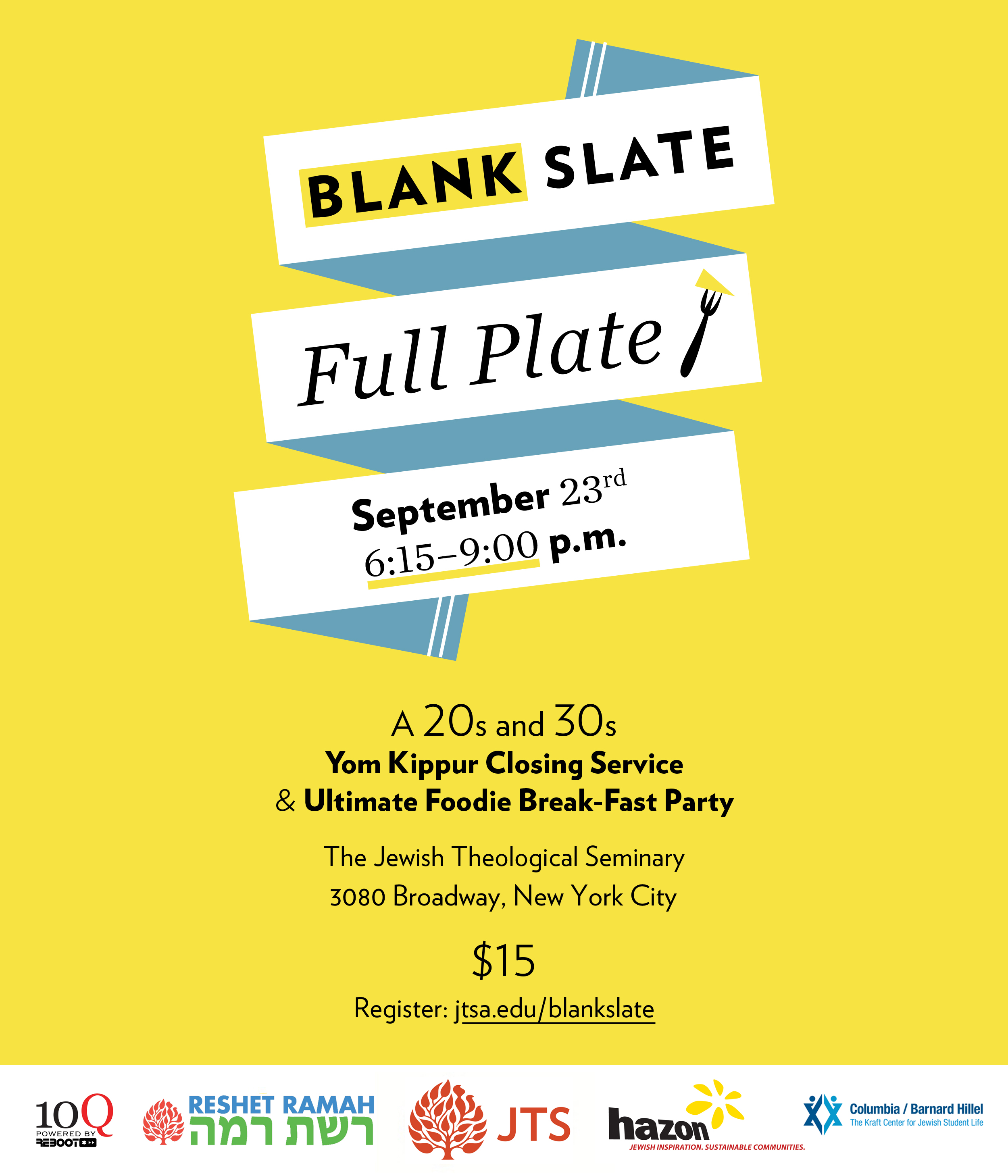 Los Angeles: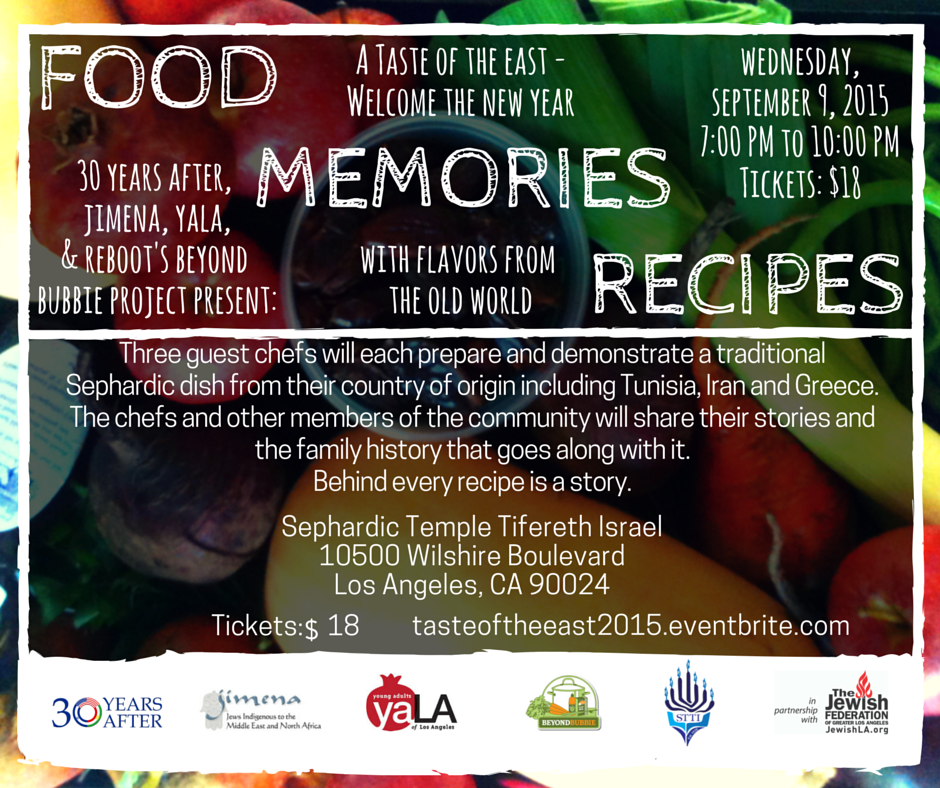 One Day Retreat in Topanga
Reflect & Renew
One Day Retreat in Topanga
Facilitated by Michael Kass & Zoe Gillis
September 19, 2015
(offered in partnership with 10Q)
For more info: Click here
Sukkah Site Specific: LA
Join Reboot, Wilshire Blvd Temple and the Women's Center for Creative Work for a new approach to Sukkot. We will gather to help build the Sukkah, enjoy a meal in the natural environment of Coldwater Canyon Park, and dismantle the Sukkah together as we explore the notions of fragility and groundedness.
Where: Tree People/Coldwater Canyon Park
12601 Mulholland Dr.
Beverly Hills, CA 90210
Ritual by Rabbi Susan Goldberg
Music by The Nefesh Band
Food curated by Rebooter Laura McClain and friends
For more info contact lisa@rebooters.net