Illustrator and Author Lisa Brown's beautiful, funny, endearing and inspiring works include Picture the Dead, How To Be, The Latke Who Couldn't Stop Screaming, Baby, Mix Me a Drink and more. Working at times with her husband, Daniel Handler, aka Lemony Snicket – the team is a storytelling power couple.
As part of our series, we've reached out to our network of creatives, influencers and dreamers for their interpretations of 10Q, and Lisa Brown chose Q5:
Have you had any particularly spiritual experiences this past year? How has this experience affected you?
Her response: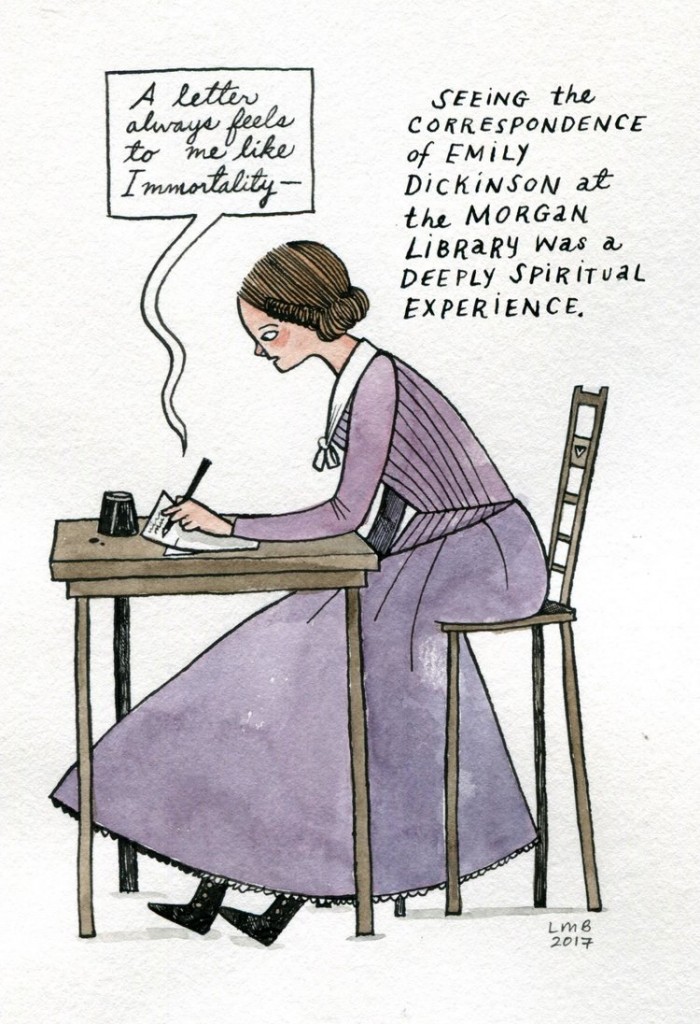 We love it. Grateful for her interpretation of 10Q, we're eager to see your own.
Sign up for your own 10Q here.
Discover Lisa Brown's works here and check out American Chickens!